Peoria
Locksmiths
Peoria Safe Opening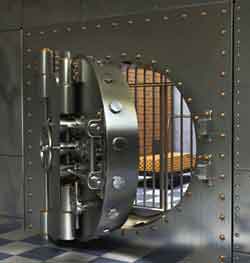 Opening safes, working with combination locks, and so forth, are very specialized skills. Let 24/7 Peoria Locksmiths take care of it all for you! Please, don't try to "crack" your own safe! You already know it hasn't worked! Hire a professional who will expertly handle your safe for you, without any damage.
Have you found it impossible to get your safe open? Did you forget your combination? Did the safe's lock get damaged from vandalism or theft? Is there mechanical or technical failure? Any problems you're having with your safe  at home or at the office  don't worry! The lock professionals here on staff at 24/7 Peoria Locksmiths have the expertise you require to open, repair, or upgrade your safe.
CALL NOW! (602) 761-9874
The expert safe technicians of Peoria Locksmith Services, proudly serving the community of Peoria, Arizona, are all local, licensed, insured, certified, bonded, and background-checked. We are the most qualified to offer you the best in safe-opening services anywhere in Peoria, AZ. The safe technicians at 24/7 Peoria Locksmiths will quickly determine what's wrong with your safe, open it, and fix it if needed. All our safe technicians bring the right tools, and we possess the required sensitivity and skill with sound and touch. Our safe experts will get you back into your safe without drilling or damage.
No two safes are alike. Our seasoned safe technicians have the knowledge and experience pertinent to the various locking methods of modern safes, and all the details of today's safe construction and maintenance requirements. Keep your valuables and documents always safeguarded with expert safe care from 24/7 Peoria Locksmiths!
CALL DAY OR NIGHT! (602) 761-9874
Our Services
Contact information
Phone:
(602) 761-9874
We accept all major credit cards